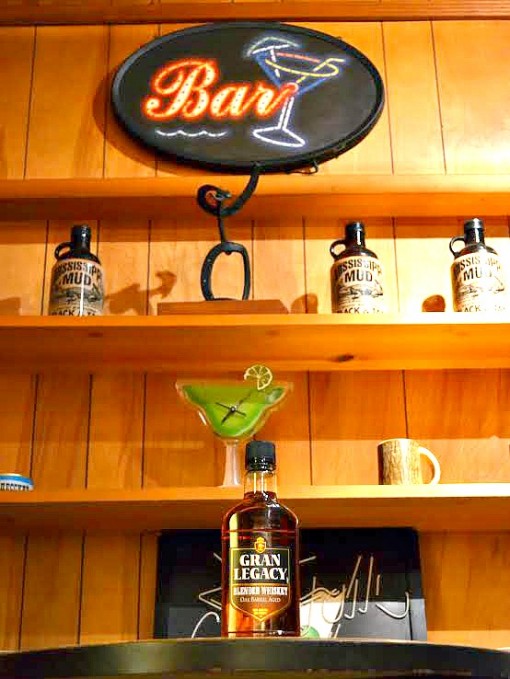 By
Gage Nguyen
Welcome to "The Bottom Shelf", here I'll be reviewing those plastic bottles you've always seen on the bottom shelf of your local liquor or grocery store, but don't have enough courage (or have too much self-respect) to try for yourself. A column dedicated to the hard-hitting questions: "Who would ever drink this?", "How bad could it be?", and "Where am I?"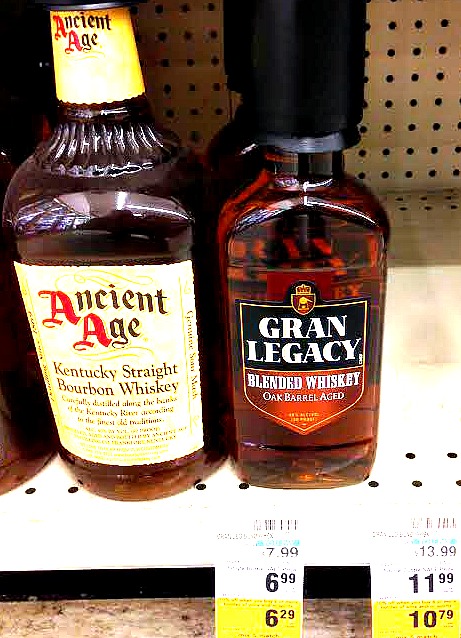 This week I stumbled upon Gran Legacy Blended Whiskey. At $6.29 for a plastic 750mL bottle (cheaper than many specialty fruit juices), it's a prime candidate for the first review of this series. Most brands of liquor have some kind of story on the bottle describing the painstaking care the company takes in making a given product but the only printed words on this bottle besides the name of the distillery and type of liquor, are the bottling location, government warning, and the tellingly vague designation as "Oak Barrel Aged". At <$7 a bottle I would be surprised if the whiskey "aged" for more than 20 minutes, or if the oak barrel was even charred (which is how whiskey and scotch get their flavor). While bottled in Kentucky, the traditional home of bourbon, Gran Legacy has missed at least (but probably more than one) of these legal requirements to be labeled as bourbon:
Made from a grain mixture that is at least 50% corn
Aged in new, charred, oak barrels
Aged for at least 3 months
The lack of any kind of description on the bottle is probably so they don't have to tell you "this is a mix of a bunch of leftovers from other distilleries" but I appreciated what I perceived as honesty: this bottle says "there is absolutely no reason to buy this except for the price". Who is that Ancient Age on the shelf next to it fooling with its "history" and talk of "craft"? Gran Legacy knows what it is. Curiously though, the internet does not seem to know what Gran Legacy is; a quick google searched yield only references to Gran Legacy Vodka, which according to urban dictionary (http://www.urbandictionary.com/define.php?term=Gran+Legacy) "tastes like a dead meth addict and gets you more effed up than normal vodka." I'm in for one hell of a weekend.

For Memorial Day Weekend, I rented a cabin in Big Bear with a bunch of friends. The rain and fog blanketed the winding roads up and by the time we arrived I was a bit stressed fro the treacherous drive and very much in need of a drink, and hot chocolate wasn't going to cut it. The rustic atmosphere and gloomy weather made Gran Legacy seem like an appropriate choice.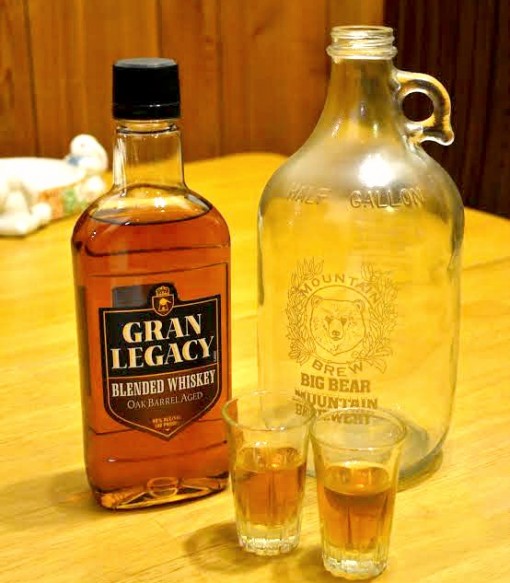 Smell: Not as acidic as I was expecting but there is a sort of sickly sweetness to it, Nyquil comes to mind. Definitely some artificial caramel flavor in here.

Straight: Surprisingly, not bad. Tastes exactly like the well whiskey at any dive bar. A slightly sour, barley flavor you would expect from whiskey, but pretty weak. Something's definitely off, it feels a little too "thin" and I can't get the Nyquil idea out of my head, it tastes syrupy too. A couple of sips in I begin to doubt I'm drinking whiskey at all. Faint notes of burnt rubber, like a water bottle left out in the sun too long. Surprisingly not much of an aftertaste, so the second shot comes easy.
On the Rocks: A smoother version of the above, actually pleasant at first as the ice cuts through the Nyquil factor but as the ice started to melt Gran Legacy somehow tastes worse watered-down than straight. The pleasant whiskey flavor gets washed out but the "this came in a plastic bottle" chemically flavors remain.
In Ginger Ale: Whiskey+Gingers are my go-to drink, so be mindful of my bias, but goddamn this is actually good in Ginger ale. I'm talking dangerously undetectable, it seems the tangy ginger flavor sort of takes over the chemical flavors and the (probably artificial) caramel flavor really comes forward. Even non-whiskey drinkers in the group enjoyed a mixed drink that was up to about a third whiskey.

Between how good it tasted in ginger and how little of a hangover I had in the morning, I'm beginning to think this column peaked early with Gran Legacy Blended Whiskey. Maybe it was the fresh mountain air, but I felt fine the morning after. Here's a fringe theory though: clear liquors are scientifically proven to give you less severe hangovers due to the relatively low levels of congeners (a toxic by-product of the aging process that gives dark liquor its color, odor, and flavor). This fact, combined with the complete lack of information on a Gran Legacy Blended Whiskey, the loose legal definition of what can be labeled as "whiskey" (anything made from a grain mixture) and the obvious presence of artificial flavors in this whiskey makes me think:
Gran Legacy is a whiskey-flavored vodka.
At $7 a bottle, there's no way they are actually aging this stuff long enough for it to pick up any appreciable flavors or coloring from the "Oak Barrels" it's claimed to be aged in.
 Vodka is basically pure ethanol made from grain
 Vodka gives less severe hangovers than whiskey. This $7 plastic bottle somehow did not give me much of a hangover.
Vodka mixes well. It was virtually undetectable in ginger ale.
What we seem to have here is pure ethanol made from a "grain mixture", allowing it to be called whiskey. Caramel flavors and coloring have been added to make it more closely resemble whiskey.
There you have it, a whiskey that is hardly a whiskey at all, but could pass and makes a killer ginger mix that won't leave your head feeling like D-Day. For <$7 a bottle, it's a definite buy.