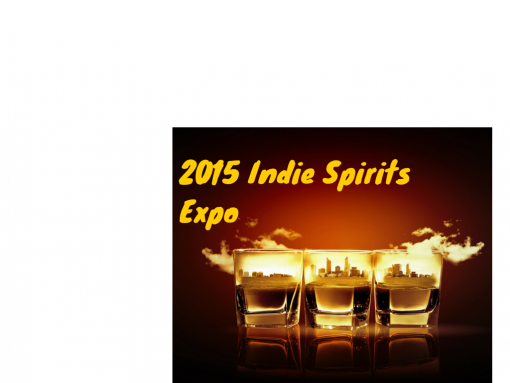 By
Danielle Kanak
On Tuesday May 19th in midtown Manhattan, for its fourth consecutive year, the Independent Spirits Expo took place at the Penn University Club, trade, press and enthusiasts all took part. For five hours, suppliers and distillers of the new breed of alcohol beverage came together to showcase barrel-aged, triple-distilled and herb and fruit infused craft spirits, many of which are unknown in the NYC bars and stores. In a way, this is exactly what makes these new artisanal products so cool – even exclusive – as their new creative and handcrafted processes and flavors speak to a more ambitious and new age drinker.
I knew it would be a beautiful setting – in my 8 years as a wine and spirits rep in NYC, many of the trade and public tastings with strict entry and high ticket prices are magnificently executed events. Tables as far as the eye can see, some of the best product available from reputable importers and a world of sensation for the taste buds. These events are also a great educational experience because even if going in you know nothing about what you could be sampling, there are maps, notes, winemakers and ambassadors all there to make sure you'll be bringing up something factual and impressive later at dinner.
And spirits tastings particularly, are fun. Apart from the obvious cocktail element, the spirits people are a different animal to the wine people – there's more color, extravagant table settings and promotional staff in flashy uniforms donning big smiles. It tends to be about the 'party' and putting fun as a priority, while at the same time learning about new spirits.
I did expect a little of this to a certain extent. But with the influx of new, funky, spirit brands returning to tradition and quality in their distilling, infusing more and more unique, herbal ingredients that raise their cocktail potential to something quite culinary, I was prepared to discover some quirky stuff that got away from the 'big brand bash'…and enjoy myself a little a lot  at the same time.
Ah, Rum. The juice of daiquiris, mojitos and fun – beach and sand. It conjures up thoughts of dancing, holidays, pirates and tanned groups of people. But will it ever grow up or be the party punch that no-one takes seriously? Well in recent years, the rum category is seeing some new and more elite entrants into an ever-expanding spirit world full of fancy flavors and one of those is Clement Rhum Agriole.
Hailing from Martinique, an island with a long-standing reputation of having the best terroir for sugarcane cultivation, Homere Clement based his distilling on the great Armagnac producers of Southern France, with the result being a world-class and traditional Rhum. Clement Criole Shrubis a liqueur de' orange and a blend of white and aged Rhum Agriole, with a light gold appearance and orange hues. It has spice and citrus peel on the tongue and wonderful flavors that linger with you. Creole Shrubb is also considered a 'secret ingredient' in the Carribbean and used by chefs and mixologists around the world. With an elegant package to match a wonderful taste, Clement would seem to stand alone next to many more familiar brands.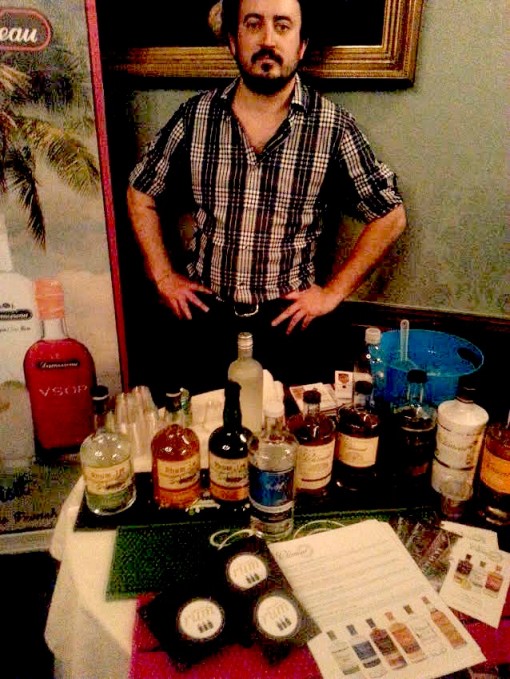 While moving from table to table, a tug on my sleeve from my good friend Julii (a fervent Scotch drinker and fan of the 'smoke' character), led me to the table of Benromach Speyside Single Malt and a particularly interesting product in their Contrast Selection – Peat Smoke.
The Benromach story begins in 1898 and is one of the rare distillers who still today craft their whiskey by hand. A very slow process, this results in extraordinary balance and a distinctive smokiness – a character beloved by true fans of scotch whiskey.
And boy, was it smokey! This small batch, unique whiskey is made from the finest Scottish barley that is malted with high levels of peat smoke, resulting in a surprisingly smooth but knock-your-socks-off bonfire and tobacco flavor which made me want to get a bottle somewhere and take home. Can I? Probably not, this is one of those very rare items that is a hard to find gem. However they also have a classic line and some other interesting contrast products that you can read more about at www.benromach.com.

Milling around from table to person, administering fly kisses and by now feeling decidedly light on my toes, something caught my eye across the room. The all too familiar shape of a perfect pair of wonderfully broad shoulders. But instead of belonging to an attractive man as is most often the case, they were those of a bottle of William 'Buffalo Bill' Cody Road Rye Whiskey. With such a fine package, there was no question we had to try the whiskey.
This is definitely a whiskey I was glad to have in my own Indie Spirits allocated glass because there was a lot of complexity to travel through. Known for being bold with signature spiciness, I definitely got this from the rye – but it lingered and developed a notes of sweetness and fruit that is unusual for such a daring grain. Instead of blazing hot, it was a lovely warmth, becoming a favorite spirit for the night.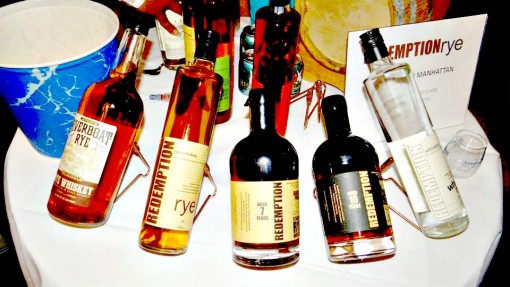 Sticking with Rye, nearby was an impressive table, complete with oak cask and bartender making signature cocktails for sippers. Belonging to Redemption Rye, this would be considered a premium bad boy when it comes to rye – instead of the 51% needed to meet US standards, this is a brazen 92 proof and the distiller uses a mash of 95% premium rye, with aging of over 2 years. The result was a marriage of spice and leather that would make, and I'm sure does, a perfect component of Old School Manhattan drinks from the Prohibition era for today's maturing and inquisitive drinker. Definitely a contender for some of the great top shelves but being limited in production, keep your eyes open at the funkier downtown, dimly-lit hangouts.
So concluded two and a half hours of what I thought was a great event, from top to toe. Smaller production but massive in taste; a boutique list of spirit future heavyweights with their own burgeoning cult following set against the backdrop of one of New York's historical buildings. I have a feeling next year, though, at the 5th Annual Indie Spirits Expo, they my need a bigger room.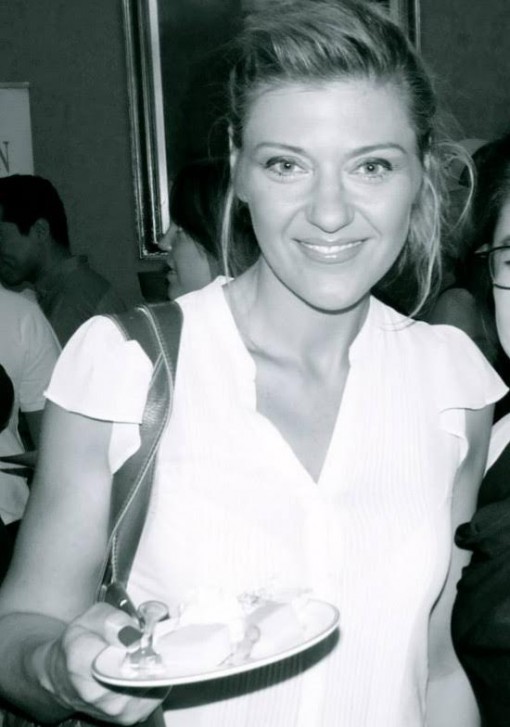 Danielle is an Australian living in Manhattan. She has been working in wine and spirits for almost a decade and loves visiting vineyards around the world.
Her interests include restaurants, travel, writing, events, friends, music, all kinds of beverage and new experiences.
You may find her atop one of New York's many rooftop lounges this summer.