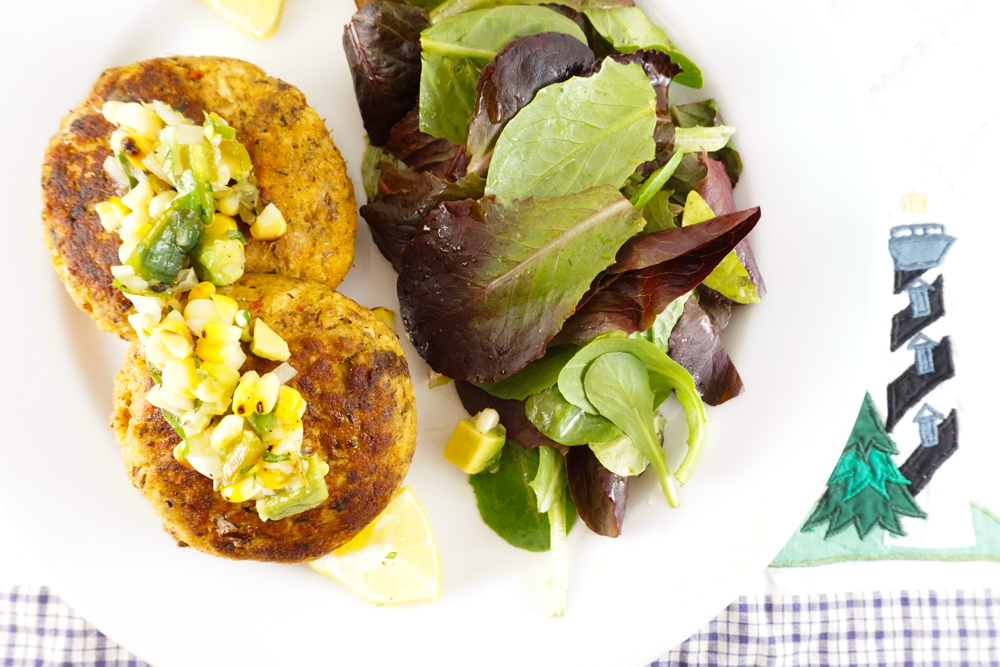 By
Adam Baratz
Bluefish are the redheaded step-child (sorry gingers) of the fishing world. That said, I keep seeing it on tons of posh restaurant menus, so somebody is eating it. That somebody, is me. I can't get enough catching and eating of this voracious fish. They fight hard and you can even catch them right off the beaches – bonus! Also, they are pretty stupid, which makes them easy to catch, which makes me more interested in catching them.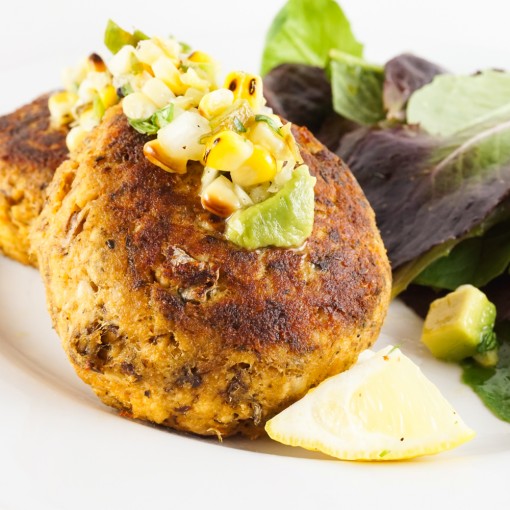 They are the one pot meal of fishing aka easy. Basically you put a oddly shape piece of brightly colored plastic at the end of your line with a hook, skim it across the surface and wait for a fish to torpedo it's way out of the water, onto your hook and into your belly. I'm not hating on that!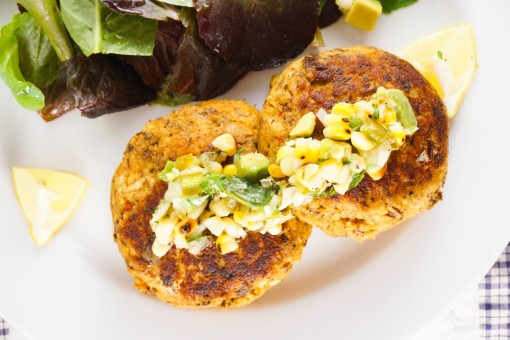 I have plenty of fish stories to share with all of you but right now I'm working backwards. I will put out my bluefish exploits sometime next week but for now you can get a taste of what I do with the extra and leftover fish.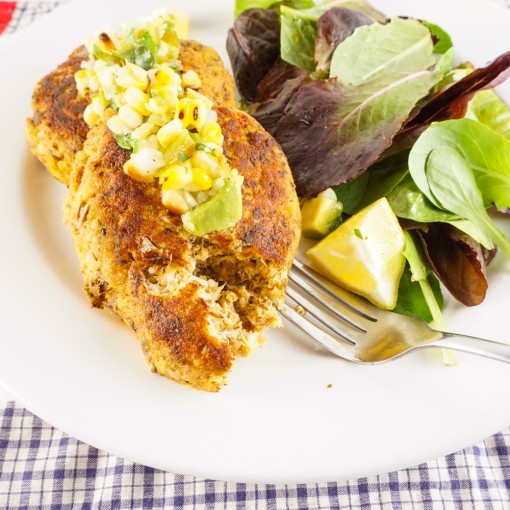 Enter fish cakes extraordinaire. These simple Bluefish Cakes With Roasted Corn Salsa is just what you need to scream I am ready for summer. Can I just say, I have BEEN ready for summer since January. The corn salsa really ties this dish together, making a cohesive flavor party in your mouth. If you're asking if I ate them cold with ketchup while hovering over the fridge for lunch, the answer is maybe. Judge away, they are even good cold. Also I love fish cakes with ketchup, I'm a heathen.
So if you have been a bluefish hater or afraid that they are "too fishy" or "too oily" (both false) then give these Bluefish Cakes With Roasted Corn Salsa a try, you wouldn't be the first person I've converted to a bluefish lover. And as always, shared food tastes best.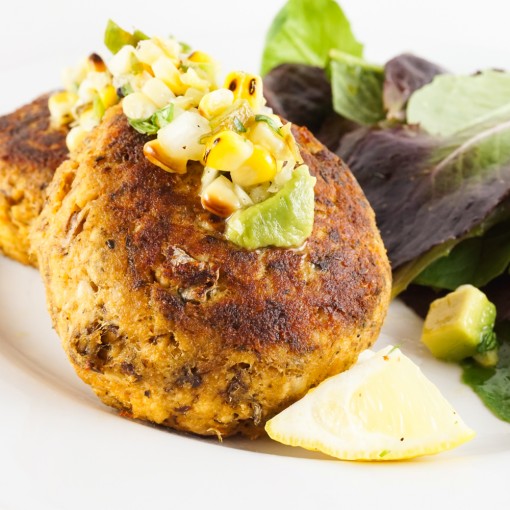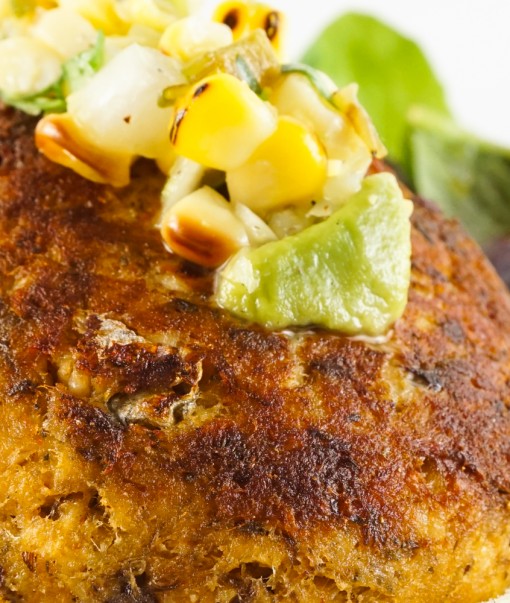 Bluefish Cakes With Roasted Corn Avocado Salsa
Ingredients
Roasted Corn Avocado Salsa:
2 Ears of Corn
1 Semi Ripe Avocado Diced
1 Clove Garlic
1 Jalapeno
1 tbs Minced Red Onion'
2 Limes Juiced
1 tsp White Vinegar
1 tbs Minced Cilantro
Fish Cakes:
1 1/2 lbs Bluefish Poached in Water Drained
1 Egg
1/2 Cup Mayonnaise
1 tbs Dijon Mustard
1/2 Cup Panko Breadcrumbs
2 tsp Garlic Powder
2 tsp Onion Powder
2 tsp Dried Thyme
2 tsp Dried Oregano
2 tsp Paprika
1/2 tsp Celery Seed
Instructions
For the salsa:
Roast corn under broiler or on grill until it starts to char and blister
Cut corn off the cob and combine with other ingredients
For the cakes:
Cook the fish in a salted pot of water on low heat until cooked through
Combine all ingredients together except the fish
Add in the fish, mush together by hand like a meatball
Form into burger like discs
Preheat oven to 400
On medium heat in a large cast iron skillet with a tbs of oil cook cakes for 3-4 minutes until one side is browned
Flip cake and put pan in oven for 15 minutes
Serve with Roasted Corn Salsa
http://foodefile.com/2015/06/bluefish-cakes-with-roasted-corn-salsa/