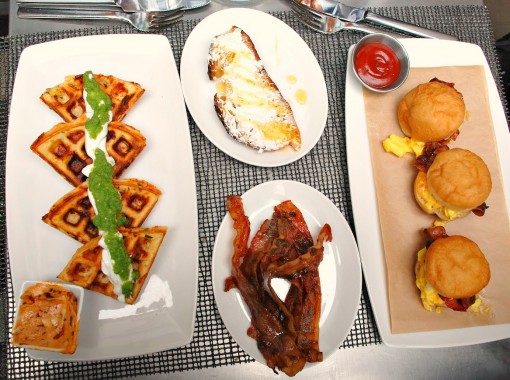 I've had the great pleasure of dining out at Flex Mussels for almost 3 years now. Their dinners are spectacular, with some of the freshest seafood and top-quality ingredients my mouth has ever come across. I enjoy it so much that any time someone asks me on a first date I suggest we go there in hopes that they will pay for me. Even though the walls are now stained with terrible memories of these awkward first dates, I never let that stop me from going back for more fresh seafood – it's just that good. The location I frequent most is in the West Village, 154 13th street. They also have a location in the Upper East Side, on 82nd street. Flex mussels has always evoked a very cool, casual, yet sophisticated atmosphere, along with a delectable cuisine, so naturally when I discovered that their West Village location had started a brunch menu back in May, I knew I had to try it.
Brunch is a big deal in New York City, and it plays a crucial role in a New Yorker's weekend. Because of this, there are now an infinite number of options for a foodie to choose from. However, it seems like every brunch spot out there, old or new, is trying to out surpass the other by offering limitless scrambled eggs, or bottomless Bloody Mary's, which to me elicits a quantity over quality vibe. The crowd and atmosphere that this sometimes attracts can also become tiring quickly. Brunches are important because it is one of the few times that a stressed out New Yorker can relax and unwind – to partake in a guilt free "cheat day" perhaps. Which is why we need more options to cater to our palettes, not just our desire to binge drink until 4 P.M. You won't find bottomless mimosas made with cheap champagne or scrambled eggs by the plateful. At flex, you'll find sangrias by the glass made with fresh fruit and only the best rosé.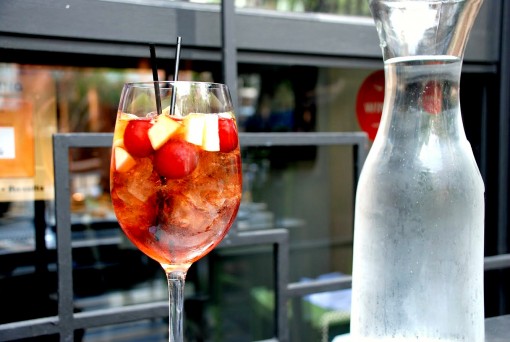 Although the menu offers a copious amount of delicious options, I had the pleasure of trying the Jalapeno Cheddar Waffle, the Bacon Egg & Cheese Sliders and the Everything Doughnuts. I also had to try a side of Candied Bacon and Goat Cheese Toast. The menu also includes a few customer favorites such as, Juevos Rancheros and the Shelly Benedictowitz (potato latke, smoked salmon, dill creme fraiche.)
Every good restaurant has a signature dish, and although Flex Mussels has an extensive amount of dishes that you can't go wrong with, their doughnuts have really become a staple of goodness on their desert menu. First created by Pastry Chef Zac Young, the Flex doughnut has evolved from delicious dinner topper, to the foundation of some of their best brunch options. Which brings me to their Everything Doughnuts, filled with scallion cream cheese. The doughnuts have all of the key ingredients that an everything-bagel with cream cheese has to offer, except better, because, they're doughnuts!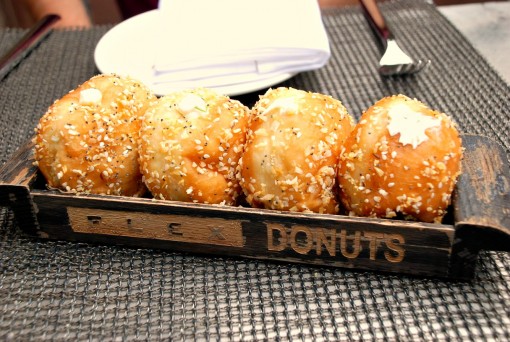 Mini sized, smeared in everything-bagel goodness and packed with scallion cream cheese. The cream cheese inside the doughnut is slightly melted, creating a wonderful filling and texture. The doughnut is a savory substitute for a bagel, an instant menu classic.
The doughnut then segues over to the bacon egg and cheese option. Served in slider formation, the Flex doughnut is now used in place of your standard bun, and serves as the foundation to delicious, fluffy scrambled eggs, Vermont cheddar cheese, and brown sugar candied bacon. With a little side of ketchup for dipping purposes, this instantly became a contender for my favorite dish.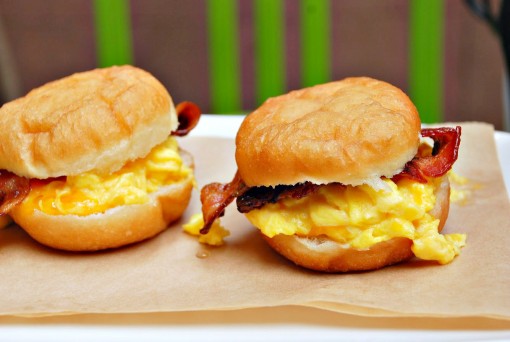 Next up was the Jalapeno Cheddar Waffle. Flex takes a bit of a departure from your standard waffle by putting a savory twist on the sweet brunch classic. The waffle is served with omatillo crema and chipotle butter.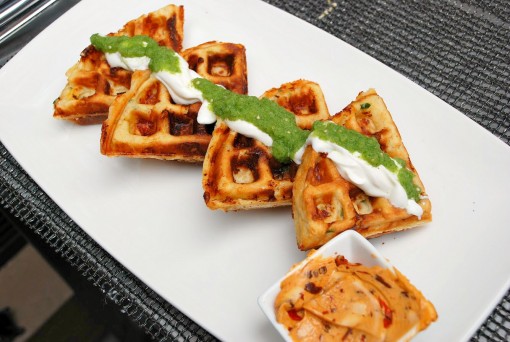 The menu also includes 3 toast options: Avocado, Goat Cheese or Prosciutto. I opted for the Goat Cheese Toast, which was smeared with a house made hot chili drizzle.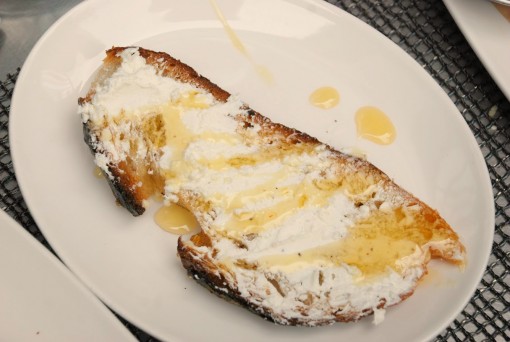 Finally to top it all off I ordered my personal brunch favorite, a side of bacon. Flex uses Nueske's bacon and they fry it in brown sugar, giving it a sweet-candy taste accompanied with a salty finish.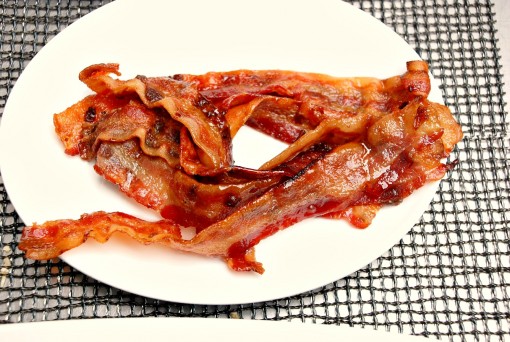 With so many different options throughout each neighborhood, it's hard to keep track of the truly exceptional brunches, and how to dodge the hot mess bottomless ones. The casual yet sophisticated ambiance that Flex so excellently delivers throughout their dining experience also successfully translates into their brunch menu. You'll find waffles, and eggs and pancakes, but all with a flex twist to them. In a sea of limitless brunch options, Flex has found the key to standing out above the rest… they're innovative and unconventional, with just the right amount of swank.
Brunch is served Saturday and Sunday from 11:30 – 2:30, on 13th street. The menu is reasonably priced; the food is fresh and prepared with top-quality ingredients. The options are eclectic and innovative and the staff is welcoming and warm. They truly deliver a brunch fit for a king… or a queen.