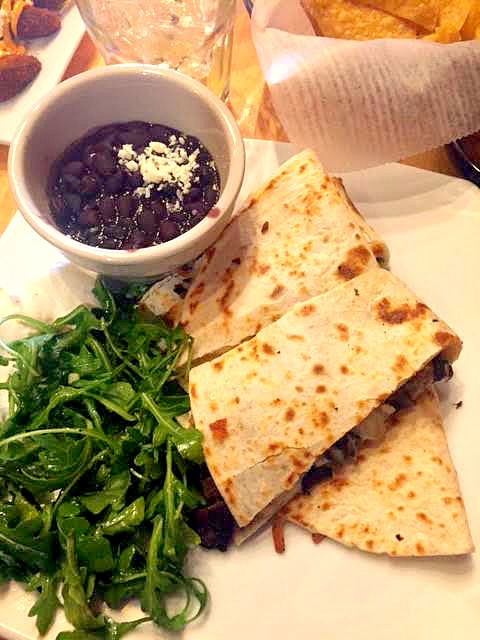 By
Drew Barile
Since moving to Boston, I've decided to tour the city one restaurant at a time. Hands down my favorite cuisine, besides breakfast if that counts, is Mexican. There is no shortage of options here in Boston and the surrounding area. From hole-in-the-wall joints to swanky spots, Boston has you covered.
After hearing good things about Zocalo Mexican Bistro & Tequila Bar I had to go check it out for myself. Zocalo is a hidden gem situated between Back Bay and the South End, just a couple blocks south of Copley Square. It's tucked away down an unassuming street, next to a couple other great spots. This place has a great vibe. Think of a modern cantina that quickly fills with the sounds of friends having a great meal. The restaurant itself is on the smaller side but it can definitely fit a lot of people.
Upon arrival we were greeted by house made chips and salsa. No matter what meal you are there for, as soon as you sit down they bring you a basket and keep refilling!
We ordered the Crispy Avocado Sticks. There must be a magician working in the back because they were the ultimate combination of crispy on the outside and smooth on the inside. The chipotle mayo and pickled cabbage was was the perfect compliment and tied the dish together. Our entree choices were the vegetarian portabello tacos topped with pickled cabbage, crema mexicana, and avocado sauce and the vegetable quesadilla. The quesadilla had portabello mushrooms, mashed potatoes, and a healthy helping of cheese. Each dish was served with a different type of bean – to me this shows that Zocalo really knows how to play up the flavors of each of its main courses.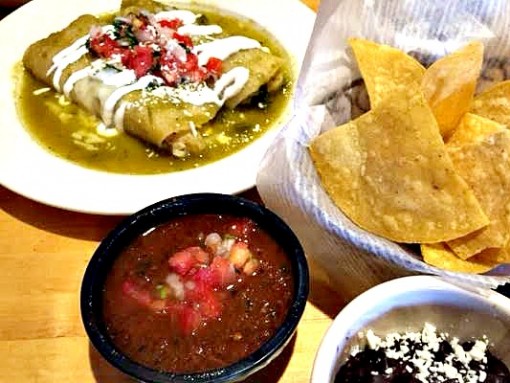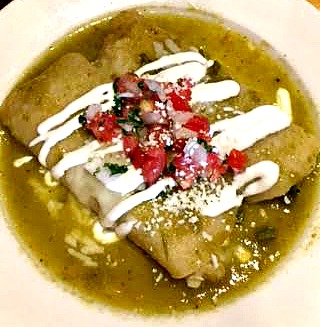 We returned the next week for brunch and arrived pretty much right after it opened and within 15 minutes it was packed, talk about good timing. They have an awesome mimosa brunch special that includes two entrees and a pitcher of mimosas for $30. You can tell Zocalo takes pride in their drink menu, for example unique mimosa options include elderflower and apricot.
For me, the Lunch/Brunch menu is what Zocalo does best. For such high quality and inventive food, you can't beat the price. I ordered the Vegetable Enchiladas, which are a favorite of mine, with mashed potatoes, peppers, and some other seasonal vegetables. The Huevos Rancheros, the breakfast classic with eggs, salsa, crema, cheese and a killer black bean puree were also a favorite of my friends. Another in the group ordered the Huevos Divorciados, which was also a big hit, its basically Huevos Rancheros on steroids, with an added ranchero sauce that is out of this world. Again, the toppings on all the dishes were delicious. All the dishes were awesome and were served with the most amazing home fries.
One of the highlights for me was the music they played. Though, not what you would typically think of for a Mexican Bistro, anyone who appreciates 90's music will be happy they came. Nothing compliments a great meal like nostalgia.
I can't say enough good things about Zocalo. Go, you won't regret it!