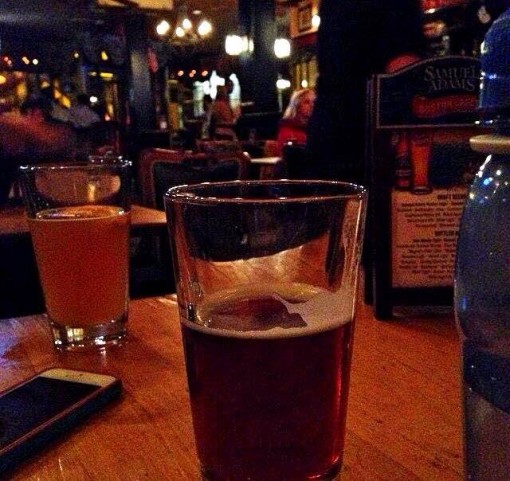 By
Kristina S.
Do you like beer? Do you like learning about history? If so, then I recommend you try the Boston Crawling Freedom Trail Pub Crawl.
I recently took a Boston Crawling tour in Boston and highly recommend it. I've lived in Boston my entire life and taken school field trips to Boston growing up and thought I knew most of the history here…I was definitely wrong.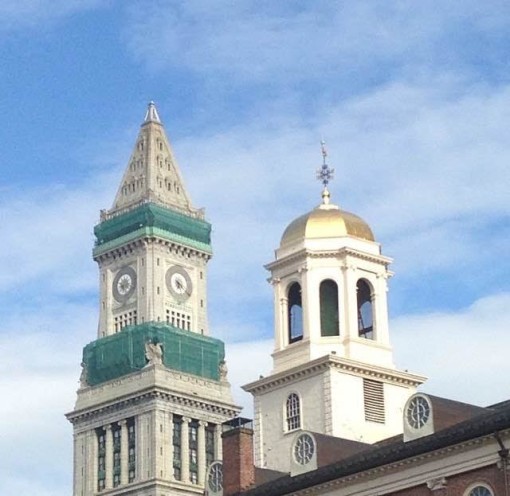 Our tour guide, Bobby, was extremely knowledgeable about local history, as well as the beer. He used to be a lawyer, but left to follow his passions and he definitely hit the mark! I mean, there is a reason why Boston Crawling is #1 for Boston Nightlife on TripAdvisor with a 5 star rating.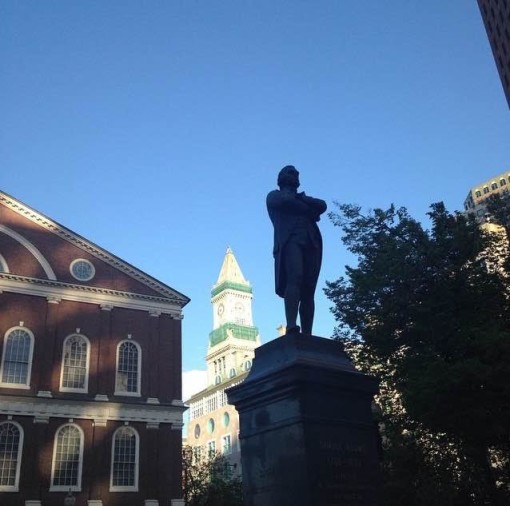 We started the tour by the Samuel Adams statue and wound our way through Fanuel Hall, stopping at bars along the way. I'm purposely leaving the names of the bars out of this article because even on the tour, we didn't know which bars we were heading to next. I want you to have that element of surprise as well. Anyways, at each stop, Bobby would tell us about the local craft beers, we would order a beer of our choice (which was included in the tour ticket), then he would tell us the history and significance of each bar as well as the history of the city. He compared what the history books had recorded vs. what actually happened. Everyone on the tour was captivated and I found myself wanting to hear more. After he spent a few minutes telling us about local history, he encouraged us to talk and relax.
After the tour, I kept running into Bobby at other local craft beer fests and I wanted to share his story with others.
How did you come up with the idea for Boston Crawling? How did it start?
Prior to opening Boston Crawling, I owned my own law firm, but I wasn't enjoying myself. I sat down one afternoon to decide what my next career would be. I started with the simple question: "What do I love?" The answer was backpacking. I've always loved to travel and I started to think about what I loved most about backpacking – it came down to three aspects: meeting new people, learning history, and visiting local pubs with local beers. It then hit me that the best way to combine those three aspects would be a Historic Pub Crawl. That was the beginning of Boston Crawling. I then spent several months putting together a business plan, researching the history I wanted to share, and planning the route we would crawl. And then Boston Crawling's first pub crawl, The Freedom Trail Pub Crawl, was launched.
Why did you choose Boston for your business?
Boston is the perfect city for a historic pub crawl. We have so much history here. We were at the forefront of the American Revolution and now we are at the forefront of the Craft Beer Revolution. It's a great combination. Along with this, our history goes much deeper than the broad strokes they teach in 8th grade social studies class. That's part of the history we like to explore on our pub crawls.
 What is your favorite part of the job?
Hand's down, it's meeting the crawlers. I love meeting people from all over the world. And the people who crawl with us are just as interested in meeting other people. I love hearing from crawlers who tell me that after the crawl ended, they continued to hang out with people they met on the crawl during the rest of their Boston trip. That always makes me smile.
 What local beer and bar/tavern do you recommend visitors try? Any hidden gems?
I hate the answer I'm about the give, because it's the former lawyer coming out in me, but it really all depends. Boston has such a diverse variety of watering holes. We have everything from great dive bars to terrific sports bars to fine establishments where you're more likely to find a craft cocktail list as opposed to a three dollar PBR. But if I were to list a hidden gem, I would say Ames Plow Tavern. It fits the hidden gem criteria because it is a local pub located in the middle of the Boston tourist mecca that is Quincy Market. Most people probably see the outdoor seating and think it is just another tourist trap. Go downstairs and have a pint. You'll be drinking inside a building that is a national historic landmark and at a bar that most tourists don't even know exists.
For an traditional Irish Pub, which is a question I get from a lot of crawlers, I'd say go have a Guinness at The Black Rose. This may not be a hidden gem to locals, but it is a great spot to hear some traditional Irish music while having a pint or two.
Finally, if you're in the Fenway area, I recommend The Baseball Tavern. Nice three story bar. They have a rooftop bar overlooking Fenway Park where you can hear the crowd.
What are your plans for the future of Boston Crawling?
I plan on expanding Boston Crawling beyond just our Freedom Trail Pub Crawl. We will be incorporating a few other themes over the next few months.