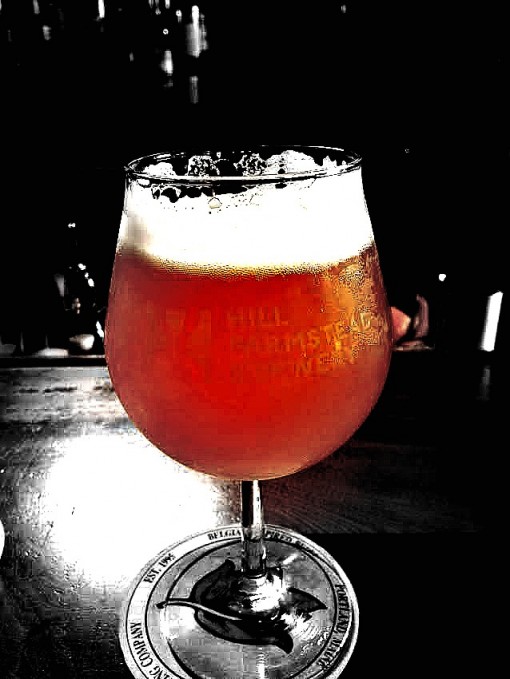 Here at Food E File we love us some IPA's, here is what some of our contributing writing have to say about it. My personal favorite of the bunch is Trillium, but what do I know? Drink them all!
-Adam Baratz
Intro to IPA Day
By
Chef Ross Christenson
Happy IPA day!
I know what you're thinking. I'm your Chef, it's my job to know what you are thinking. You want eggs benedict? I know, I'm already making Hollandaise.
You want to know what is, and why is, it called India Pale Ale or as the young whippersnappers call it "IPA"
The main reason IPA was created was because "The sun never sets on the British empire" (Oh, God, Chef is going to tell a story again…)Don't worry its short)  The reason is because beer didn't ship well and this was before refrigerated trucks. That's why here in 'Merica! In the wild west we drank whiskey. Beer didn't ship well from the civilized, industrialized, east coast breweries, whiskey did.
 Britain didn't feel whiskey was an option, the empire had troops around the world and those troops in hot sweaty India wanted beer. British beerologists (Yes, it's a word, cuz I said so), These gods of boozery (trust me, I don't make words up) found that the resin in hops acted as a preservative and the more you added the longer it could be shipped to say…India.
There was a time when Great Britain "owned" property on all for corners of the earth so the phrase "The sun never sets on the British empire" was formed.
Pale ale comes from the process that the barley in the beer isn't roasted as much as a darker beer. Like coffee, longer roasting makes a darker brew. Lagers use a top fermenting yeast, Ale's use a bottom fermenting yeast (you want more of an explanation of that? I'm your chef not your brewmaster). 
So the beer was brewed with a lighter malt which offset the massive hoppiness (dagnabit! Just trust me, these are real words!) needed for shipping.
Here's what you need to know...If you see the word "India" in the title its going to have a lot of hops in the flavor and two, I don't make up words.
Avery Brewing
By
Zach Ranger
Out in Boulder, Colorado there is a brewery that has been making waves since its inception in 1993. Adam Avery says his love for beer began as an infant when his Aunt would put the libation on his pacifier to ease the pain of teething (he doesn't remember if it was an ale or a lager), so as President and Brewmaster of Avery Brewing, you might say he's doing what he was born to do. After several years of experimental home brewing, the beer stacking up faster than he and his friends could drink, he was persuaded into starting a brewery that has seen exponential growth over the last two decades, and at the heart of that growth is a couple amazing IPAs.
The Avery IPA, dubbed by them to be "Colorado's hoppiest pale ale," remains very balanced and approachable. I am by no means a hop freak, and their IPA is exactly what I look for in a Pale Ale: subtle, nuanced flavors of grapefruit, orange, and pine, mouthwatering acidity, and a round malty finish. A solid beer, especially at the price point eight or nine bucks for a six pack, so you won't have to break the bank.
If you're looking for something a little more intense, look no further than The Maharaja. The second beer in Avery's Dictator Series, this Imperial IPA is consistently one of the highest rated beers on Beer Advocate, but you can still get it in a 22oz. bomber for around $10. Deep amber in color, the intense floral hops hit the nose first, opening up to more grapefruit and lemon, while a backbone of pine and malt remains ever-present on the palate. With huge doses of hops and malted barley, as well as higher alcohol (10-12%), this is a much mightier IPA, yet the balance of the malty sweetness helps set it apart from the over-hopped, palate-destroying IPAs that I typically avoid. Powerful but delicious, complex and eye-opening, The Maharaja should be near the top of your IPA list.
At one point in the beer world, brewers were constantly striving for bigger and hoppier, not stopping until they had destroyed every taste bud in your mouth. But now they are realizing balance and delicacy can be much more enjoyable, and that is the main reason I love Avery's many offerings. It's just as satisfying on a sun-drenched porch after a long, hard day as it is at 9:00am while writing an article about beer in your living room…but I wouldn't know anything about the latter.
Trillium Brewing – Congress Street IPA
By
Drew Barile
Side note: This is Food E File's favorite brewery in the Boston area
Trillium Brewery is in the Fort Point Channel neighborhood of Boston, and offers a constantly changing menu of beer, including their classic, Congress Street IPA.
It is American style IPA with an ABV of 7.2% marked by its crisp and mildly bitter finish. It has a nice foamy head, a sweet fruity and herbal bitter nose with a golden honey appearance. The aromatic notes of the beer transition from sweet and fruity, into a wonderfully earthy taste with a malty backbone. The intricate flavor really develops and is noticeable when the beer warms, allowing for the ingredients to blossom.
This splendid beer is a wonderfully complex that offers a balanced flavor, a rich mouthfeel, and light body. It's a great beer for an IPA lover and those just getting into the genre.
Your best bet for acquiring a bomber or growler of any Trillium beer is to visit their brewery over in Southie. Also check out http://trilliumbrewing.com for bottle shops, bars and other beery geekery that pertain to Boston's BEST brewery.
Ballast Point Brewing – Sculpin IPA
By
Amy Youngmann
I've never been one for picking favorites — colors, artists, movies, foods… and beers are no exception. My appreciation for such a variety of different styles makes it impossible for me to pick just one as the overarching "best". But, in the realm of IPA's, the choice is fairly easy: Ballast Point Sculpin IPA. I tend to steer clear of too much hops, as they can be overpowering and make my taste buds weep for mercy. Sculpin manages to perfect the balance of hops and fruit, creating an flavor that makes me question my lack of love for IPA's.
For the IPA newbies, Sculpin makes a solid case for the style. It fights off the humidity of a hot summer night with its bitter yet crisp, refreshing flavor. Floral notes, hops, citrus, and apricot combine in this well-rounded IPA, which (in my world) takes the cake for smoothness and refreshment.
Concrete Beach Brewery- RICA IPA
By
Nancy Ortega
The people behind Concrete Beach Brewery know exactly what they're doing when it comes to beer. They tease your taste buds and rattle your brain. In fact, it begins with the mystery behind who Sola is? The artsy depicted girl on their logo. No one knows for sure, but all I know is that she makes me return for more IPA pints.
The brewery currently has six craft beers on tap that generally live three to four weeks in the brewing process. One being an IPA called RICA. Why? Because the multicultural essence of the City of Miami fluently speaks English and Spanish…and RICA means "Delicious." This unfiltered wheat pale ale brings hops such as Galena, Warrior, Citra, Centennial and Cascade. The Warrior particular brings the balance to this beer, as it levels out the bitterness leaving a smooth and clean after taste.
Surprisingly, you would think this beer based on its strong bitter taste would appear dark. However, its color is light and golden. With an ABV of 6.5% and IBU's of 60 it's an excellent candidate to have you wanting to find out where to pick up a six pack. If you reside in Miami, you're in luck as Concrete Beach Brewery stocks this beer at about 15 locations such as supermarkets and gas stations. Restaurants are also serving up "delicious," and I'm sure this brewery is nowhere near stopping.
Samuel Adams Brewing – Rebel Rider
By
Courtney Fisher
Samuel Adams has expanded its IPA family with Rebel IPA, Rebel Rouser and Rebel Rider.
Rebel Rider
isn't just an IPA, it's a Session IPA. A session beer generally has lower alcohol content so more can be consumed. They were initially created when it was acceptable to drink during lunch breaks (check out
BeerAdvocate's
definition). Rebel Rider might have less alcohol but doesn't have less flavor. I like that it's less bitter taste and I can actually get that "hint" of citrus that's described in the description, something that I don't always find when drinking beer no matter how much fruit is claimed to be in each bottle/pint/solo cup.

Nightshift IPA Selections
By
Meredith McKelvey
They had 3 different
IPA
options available when I visited: Snake Eyes, The 87 and Santilli. Snake Eyes is a farmhouse
IPA
was easily my favorite of the three since it's the least hoppy of all of them. It is also the lightest in color out of the 3 IPAs and has about 6% alcohol. I could definitely see myself enjoying another one of these and might have to go back to the brewery soon to get some!
The 87 is a double
IPA
so I was tentative to try this one. I was less overwhelmed by the hoppy-ness and more by the sourness of the beer. It definitely seems to have some fruity tones which I thought tasted like apricot. The color is slightly darker than Snake Eyes and is stronger at 8% alcohol. Santilli is an American
IPA
and is the most bitter of the 3, darkest in color and cloudiest. The alcohol percentage for this one is 6%. I wasn't a huge fan of this one either but my boyfriend, who is a big fan of IPAs, liked it the best.
Harpoon IPA Selections
By
Kristina S
Harpoon Brewery has 5 IPAs. I recently went to the Harpoon Brewery and tried them all. My favorite is Harpoon IPA and if you also like lighter IPAs that are less "bitter" and hoppy, I recommend Harpoon IPA and Rich & Dan's Rye IPA. If you like more "bitter" and stronger IPAs then you will enjoy Ghost King, Take 5 and Leviathan.
 Harpoon
IPA
is definitely floral in taste while also being slightly hoppy and medium bodied. It's the best of both worlds. It goes down easy without much of a bitter aftertaste. The Ghost King
IPA
is medium-bodied as well, but not as floral. It's a more straightforward
IPA
with not many hints of specific citrus or floral flavors and is slightly bitter. The Rye
IPA
is light but has hints of spice with a fruity, citrusy taste to it. It isn't sweet, but isn't bitter either. Meanwhile, the Leviathan is both hoppy and malty. It has a creamy finish with a bitter aftertaste. Take 5 has a hint of citrus while also being malty with a nutty flavor.
In terms of alcohol percentage, Harpoon
IPA
is 5.9%, Ghost King is 9.3%, Rich & Dan's Rye
IPA
is 6.9%, Leviathan is 10% and Take 5 is 4.3%.