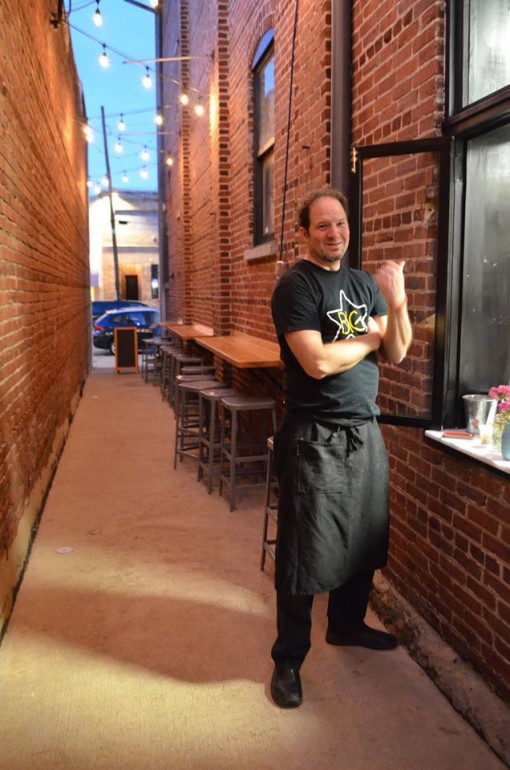 By
Courtney Fisher
It's easy to pick a restaurant based on craving i.e. I'm craving Italian or Mexican etc. but one of the toughest things I've found living in New England is finding authentic Southern food. I so wish there was a way to search by chef influence or fusion style. This installment of "The Five Top's" the
Oxford

Canteen
's Chef Corbin Evans.
When was your eureka moment that you knew you wanted to be a chef?
I knew I loved cooking and eating from an early age but not until my first night on the line at Mr. B's Bistro in NOLA (New Orleans) did it hit me that I WANTED to be a chef someday. The adrenaline, the chaos, the teamwork all for the sake of the food and the customer. Great pride exemplified by everyone from the host to the dishwashers. It was like sports only more delicious!
What is your go to ingredient to use whenever possible?
Bologna. But I also use my homemade Creole Seasoning in eggs, soups, pastas and even dressings. And I know Sriracha is off the charts these days but it is so good in so many ways too.
There are so many food trends that come in and out, what is one that you hope goes away/stays?
Tall food can go away for good. I am also not so much a fan of the " landscaped" food themed plates.
Who's your culinary hero?
My Grandma. She would never believe it but she inspired me to eat, taste everything and not be afraid when the frog legs twitch a little while they are frying in her electric skillet!
Five seconds of fame for your restaurant(s), when someone ventures to your restaurant(s) what MUST they try right now?
The Braised Beef Brisket Grilled cheese is the most popular, but our breakfast tacos and Tortas can't be beat.