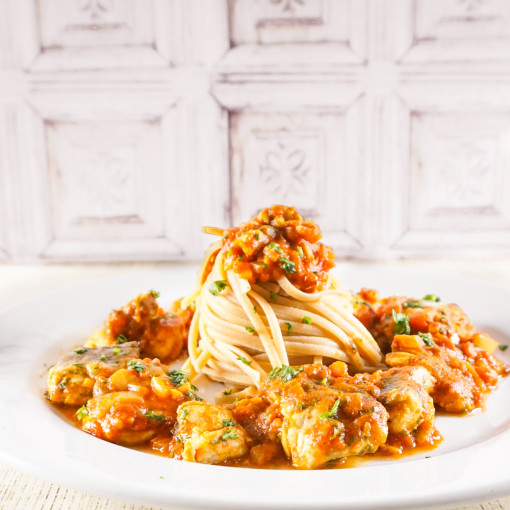 By
Adam Baratz
Curry can be a daunting task to the unacquainted. I always thought that it was something out of my grasp and best left to the experts at Indian, Jamaican and Thai restaurants. Then I finally researched it a bit and started making my own curries from scratch. Which is fun and tastes great, but that isn't what this post is about. I'm sure I'll do a fully homemade curry post but, it's a pain in the ass and store bought will surely get you where you're going. Store bought is great on it's own but if you add an extra ingredient or two, then you can make it shine bright (like a diamond, diamond). For this recipe I added whole cumin seed, it packs quite a bunch, especially since it is in the whole state. You can add a variety of different spices, like: fennel seed, fenugreek seeds, allspice, smoked paprika, more hot peppers, clove, cardamom, coriander and MORE.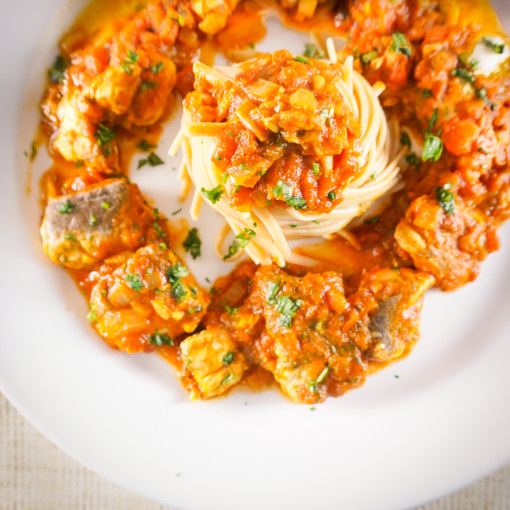 They two main spice mixtures for this recipe are garam masala and shockingly curry powder. The level of heat will vary from spice mixture to spice mixture, so it's best to try it out before adding excess chiles and or fixins to crank up the fire. Some super markets have Indian sections, usually the best ingredients for a recipe like this are found there.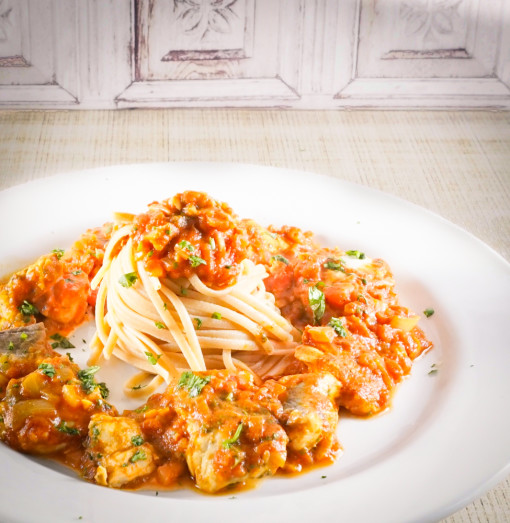 The number one, numero uno key to making a good curry dish, is, cooking your spices. If you just dump it in, it won't be as good and possibly a bit grainy. First step is to cook them in oil, butter or clarified butter aka ghee and a medium heat, careful not to burn and then add in finely diced onion to further cook the spices. You sweat the onion and stir it all together and some chemical reaction happens, don't ask me what, but it's a good ones. Then you toss in whatever other ingredients you're going for and have a party. But remember, if you don't cook it, you may be in for some graininess. It was this realization which has helped to elevate other dishes as well, like chilli or anything that requires a lot of spice powder.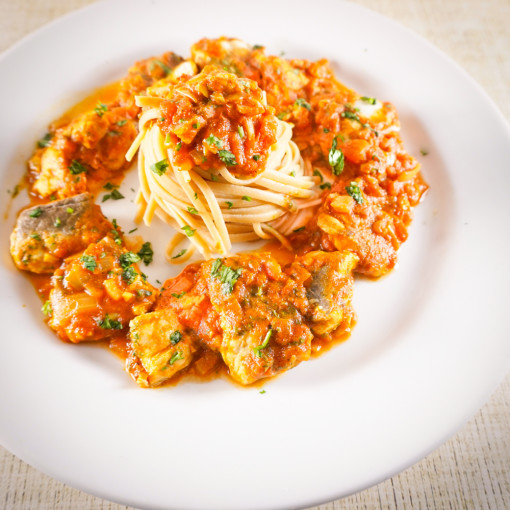 The final point that I would like to address, is the, linguine, in the, dish. Why you ask? Because I can, that's why. I once went to an Italian-Indian restaurant in Boston's South End called Da Vinci, and had an amazing meal. I got house made ricotta ravioli with a curry tomato sauce and basil peso. The flavors worked so well together, that I often intermingle the two styles. Hence, why there is linguine in the dish. If you're afraid, feel free to use rice, lentils or whatever your hearts desire, but for my money go with the pasta.
As always, share with your peeps and enjoy!
Ingredients
1.5 lb Full Flavored Fish Cut Into Bite Sized Pieces*
1 Can 24oz Crushed Tomatoes
1 Medium Onion Finely Diced
3 Cloves Of Garlic Minced
1.5 tbs Curry Powder
1.5 tbs Garam Masala Powder
1 tsp Whole Cumin Seed
1 Stick of Cinnamon
1 tbs Olive Oil
1 tbs Butter
1 tsp Minced Cilantro
Instructions
On medium low heat add olive oil and butter, stir to combine, once butter melts add the dry spices, salt and pepper cook for 3-5 minutes
Add onions, stir so that the spices coat the onions and sweat for 3-5 minutes until onions are soft
Push onions to the side and add a dash of oil to middle of the pan and add garlic, cook 30 seconds, until fragrant
Add tomatoes, stir, season with salt and pepper, cook covered on low for 20-30 minutes
Drop the pasta into boiling water
Place fish into curry sauce and stir, cover and cook for about ten minutes or until the fish flakes and is no longer opaque
Serve with pasta and garnish with cilantro
Don't forget to take out the cinnamon stick!
Notes
Fish that would be good for this recipe are: bluefish, salmon, sword fish, shrimp, red snapper, monkfish, spanish mackerel, and striped bass. I would not use something like black seabass, cod, haddock, hake, fluke or other super delicate fishes.
http://foodefile.com/2015/08/tomato-fish-curry/