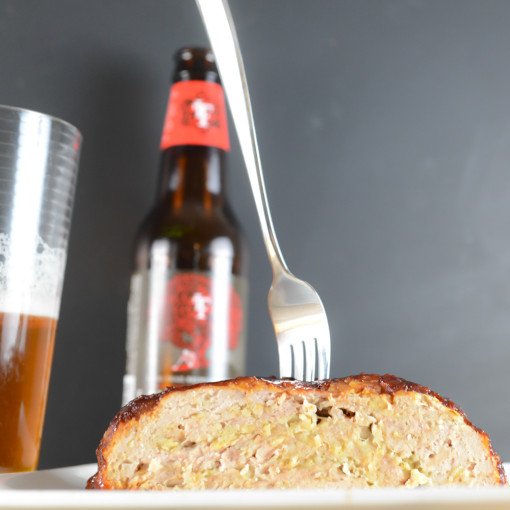 What can I say about meatloaf that hasn't already been said a bazillion times?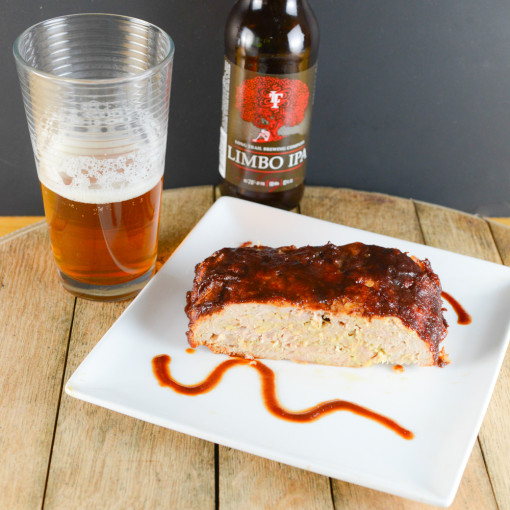 Well shockingly enough I have opinions about the loaf of meat.  I love meatloaf, it's super hard to screw up, (bonus!), makes great leftovers, and brings me to a comfortable place of nostalgia which puts a smile on my face, and belly.  Meatloaf is about as American as it gets, better than apple pie.  Confession: I hate apple pie.  I keep calling it meatloaf but really this recipe is chicken loaf, whatever.  The type of meat you use doesn't matter, it all works the same.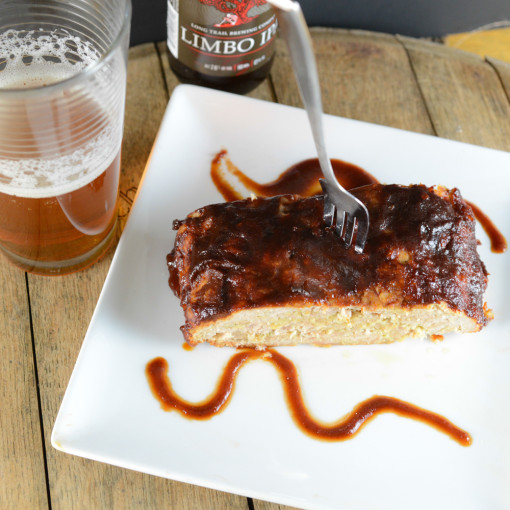 I've made a lot of meatloaf in my time, stuffed, used all sorts of different meats, sauces, and fillers.  I even once had a vegan meatloaf, that was a dark period in my life.  Because the mighty meatloaf has been recipe'd to death, I needed to add something to this to crank up the volume to 11.  Looking around my cupboard I was trying to find inspiration to put the funk into the loaf.  I wanted to go sweet, a little salty, sour, and spicy.  Balsamic vinegar, hot peppers, ketchup, Worcestershire sauce and molasses would be the arsenal to make it happen.  As I mixed them together in a coffee mug, (do you use a mixing bowl?), I was slightly unsure if my ratios were going to provide the flavor profile I was going for.  To my pleasant surprise it was a winner the first time out of the gate.  Sometimes it just all comes together. Unlike my dang seaweed salad recipe that I have been working on for a freakin' month, it's coming, maybe.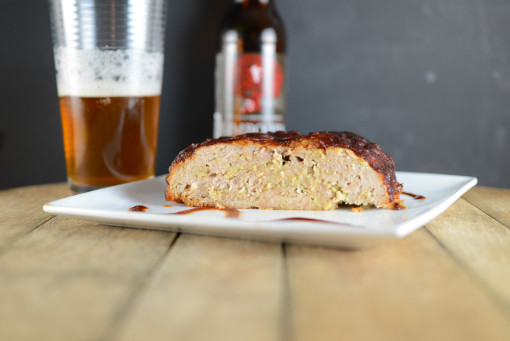 So that's the story of this meatloaf.  If you're bored by your current loaf recipe, or just want something new, give this a try, you won't be disappointed.
Ingredients
For the Meatloaf
2 lbs Ground Dark Meat Chicken or Turkey
1/2 Cup Oatmeal
2 Eggs
1/2 Onion Grated
1 Clove Garlic Minced
1 Teaspoon Garlic Powder
1 Teaspoon Onion Powder
Salt and Pepper to Taste
For the Sauce
1/2 Cup Ketchup
1 Tablespoon Balsamic Vinegar
1 Tablespoon Molasses
1 Teaspoon Worcestershire Sauce
1 Teaspoon Red Pepper Flake or 1/2 Jalapeno Pepper - Optional whatever ammount you want
Instructions
Combine all meatloaf ingredients , should be the consistency of a very wet meatball
Refrigerate for at least an hour if not overnight *
Preheat oven to 375
Combine all sauce ingredients
Form the meatloaf either in a bread pan or on a cooking tray in a uniform shape *
Spoon sauce over top until the entire loaf is covered with a glaze
Bake covered at 375 for 30 minutes
Spoon any left over sauce over top
Remove cover and continue cooking until your thermometer reads 165 degrees
Let the meatloaf rest for 10 minutes, slice and serve
Notes
*It's best to let it sit overnight so the oatmeal can really absorb the moisture. But if you don't have the time it will be ok. *I like doing a free form meatloaf that way you can get the most glaze/crust
http://foodefile.com/2015/02/chicken-meatloaf/